Exclusive Pre-Holiday Event
INTERESTED IN BIG SAVINGS AND A CHANCE TO WIN OVER $550?
Do not miss out on this ONE DAY EVENT!!! Prepare to have your BEST looking holiday yet! Schedule today-appointments are limited to FIRST 20 ONLY.
We're excited to introduce you to  the "new Botox," Xeomin (we can call it "X" for short). The newest FDA approved anti-wrinkle injection. Works just like Botox and is being offered to you at an AMAZINGLY AFFORDABLE INTRODUCTORY PRICE for this event only!
Also don't miss Express Rejuvenating Facials with our expert Aesthetician, Rebecca Casper. Just in time to get you looking radiant and refreshed  for those holiday parties and family reunions.  All facials at the event will be offered to you for $100 OFF the orginial price!!!! That's right…$100 OFF! This is $150 value for only $50 this day only!

Bring 2 new patients to recieve services & your facial is FREE!!!
Every atendee also qualifes to enter our drawing for a GRAND PRIZE $500 credit towards any future service with us!!!
And as if this wasn't enough to excite you…the first 5 to register and receive Xeomin on this day will also get a $50 Visa Gift Card from Merz Aesthetics, the manufactures of this anti-aging wonder drug!
This event is the best of the year! Save money, get gorgeous, act fast, spread the word and be rewarded!!!
* Drinks, Appetizers & Fun Included
Contact:
Heather Lingawi, Sophie Leaf
Beverly Hills Plastic Surgery Group
info@bhpsg.com
310-275-6600
When: Thursday November 17, 2011 from 1:00 PM to 7:00 PM PST
Where
Beverly Hills Plastic Surgery Group
436 North Bedford Drive, Suite 308
Beverly Hills, CA 90210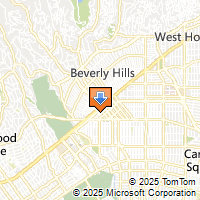 Driving Directions